Top 10 Most Memorable Premier League Matches in the Last Decade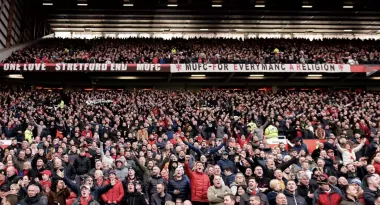 Over the past decade, the Premier League has continued to captivate football fans around the globe with its drama, excitement, and passion. From breathtaking comebacks to heart-stopping title deciders, the English top flight has provided us with countless unforgettable moments. In this article, we'll take a journey through the top 10 most memorable Premier League matches in the last decade. These epic encounters showcase the very best that English football has to offer and serve as a testament to the enduring appeal of the Premier League.

1. Manchester City vs. Queens Park Rangers (2012)
The thrilling conclusion of the 2011-2012 season saw Manchester City take on Queens Park Rangers in a high-stakes encounter. City needed a win to secure their first Premier League title, and they managed to do so in dramatic fashion. With the match tied at 2-2, Sergio Agüero scored a stoppage-time goal to win the title, etching this game into Premier League history.
2. Liverpool vs. Manchester City (2018)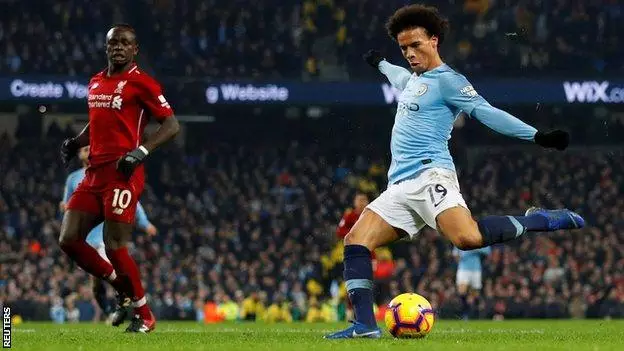 image credit to bbc.com
This pulsating encounter between title contenders Liverpool and Manchester City showcased the best of English football. Liverpool emerged as 4-3 victors, with goals from Alex Oxlade-Chamberlain, Roberto Firmino, Sadio Mané, and Mohamed Salah. The match was an electrifying display of attacking prowess from both sides and a defining moment in the race for the title.
3. Leicester City vs. Manchester United (2014)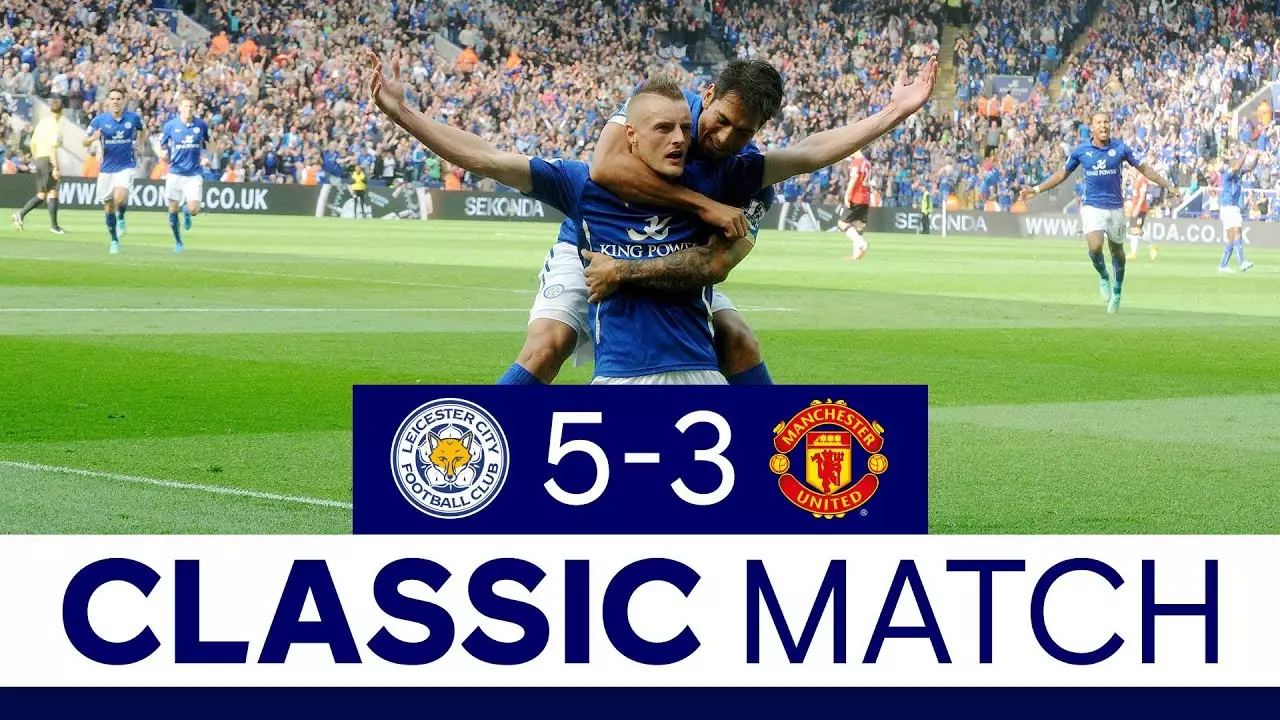 A stunning display of resilience from Leicester City saw them come back from a 3-1 deficit to win 5-3 against Manchester United. The match featured a hat-trick from Leonardo Ulloa and a superb team performance, signaling the start of Leicester's fairytale rise to Premier League glory in the 2015-2016 season.
4. Arsenal vs. Tottenham Hotspur (2012)
The North London Derby between Arsenal and Tottenham is always a high-stakes affair, and the 5-2 victory for Arsenal in 2012 was no exception. A brace from Theo Walcott and goals from Bacary Sagna, Robin van Persie, and Tomas Rosicky saw the Gunners emerge victorious, further solidifying the intense rivalry between the two clubs.
5. Chelsea vs. Manchester United (2012)
This classic encounter at Stamford Bridge saw a 3-3 draw between title rivals Chelsea and Manchester United. The Blues led 3-0 thanks to goals from Jonny Evans (own goal), Juan Mata, and David Luiz, but United staged a remarkable comeback, with two penalties from Wayne Rooney and a late equalizer from Javier Hernández.
6. Manchester City vs. Liverpool (2019)
The 2019 clash between Manchester City and Liverpool had huge title implications, with City winning 2-1 in a hard-fought encounter. Goals from Sergio Agüero and Leroy Sané edged out a Roberto Firmino strike for Liverpool, making this match an unforgettable moment in the title race.
7. Crystal Palace vs. Liverpool (2014)
Termed the "Crystanbul" match, this game saw Liverpool's title hopes dashed as they surrendered a 3-0 lead to draw 3-3 against Crystal Palace. Despite goals from Joe Allen, Damien Delaney (own goal), and Luis Suárez, a late comeback from Palace saw the Reds' title dream slip away.
8. Everton vs. Manchester United (2012)
Everton's 4-4 draw with Manchester United in 2012 was a rollercoaster of emotions. The Toffees came back twice from a two-goal deficit to claim a point, with goals from Nikica Jelavic, Marouane Fellaini, and Steven Pienaar. The match ended United's title ambitions, handing the advantage to Manchester City.
9. Manchester City vs. Leicester City (2019)
A crucial match in the 2018-2019 title race, Manchester City's narrow 1-0 win over Leicester City was decided by an unforgettable Vincent Kompany goal. The City captain scored along-range screamer to secure the three points, which ultimately proved crucial in their title-winning campaign.
10. Tottenham Hotspur vs. Chelsea (2015)
The London Derby on New Year's Day 2015 produced an emphatic 5-3 victory for Tottenham Hotspur against Chelsea. Spurs' Harry Kane scored twice, with Danny Rose, Andros Townsend, and Nacer Chadli also finding the net. The match demonstrated the attacking power of Mauricio Pochettino's Tottenham and marked a turning point in the club's fortunes.
These 10 memorable Premier League matches in the last decade have provided football fans with unforgettable moments, showcasing the drama, passion, and excitement that make English football so captivating. From breathtaking comebacks to thrilling title deciders, these games will be remembered for years to come.
Honorable Mentions:
- Arsenal vs. Leicester City (2017)
This seven-goal thriller saw Arsenal come back from behind twice to win 4-3 against Leicester City. Goals from Alexandre Lacazette, Danny Welbeck, Aaron Ramsey, and Olivier Giroud secured the victory for the Gunners in a match that had everything.
- West Bromwich Albion vs. Manchester United (2013)
This high-scoring encounter resulted in a 5-5 draw, with West Brom coming back from 5-2 down. The match was Sir Alex Ferguson's last in charge of Manchester United, and the thrilling draw was a fitting end to his illustrious managerial career.
As the Premier League continues to evolve, we can expect many more memorable matches in the years to come, showcasing the talent and passion of the world's most popular football league.